In April, the MAELSTROM's stakeholder meeting in Vila do Conde (Portugal)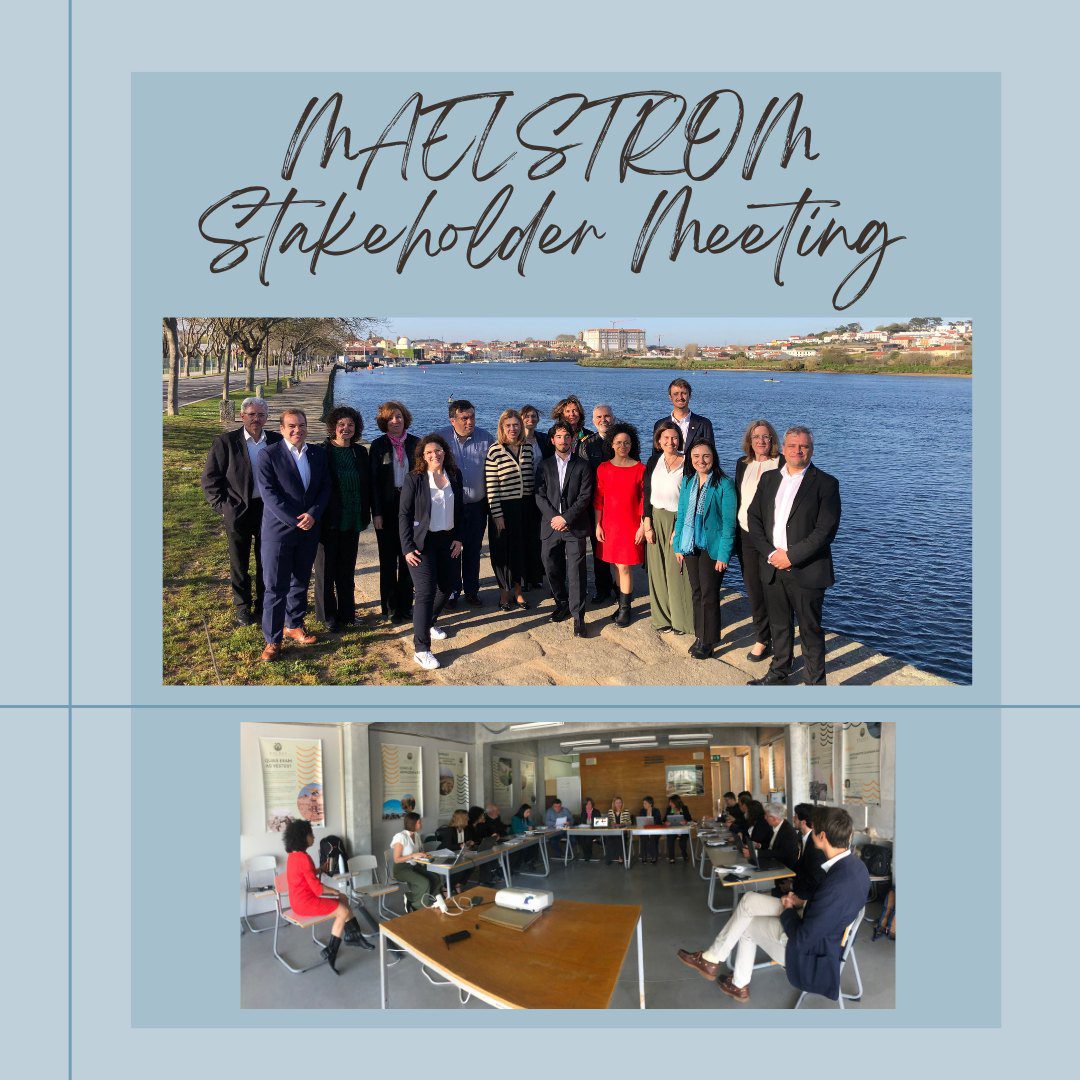 On April 4th, MAELSTROM's Consortium gathered national stakeholders at the Centre for Environmental Monitoring and Interpretation (CMIA) in Vila do Conde, Portugal. The meeting aimed at sharing project's activities and objectives for the region, specially regarding the implementation of one of our two technologies – a Bubble Barrier – in the Ave river. The Bubble Barrier is an innovative litter removal system based on a curtain of bubbles that stops the litter from flowing down the rivers or canals into the ocean. Challenges, opportunities, and next steps for the installation of the system were widely discussed, ending with a unanimous and positive consensus for its local implementation and maximization.
The stakeholder meeting, organised by Vila do Conde Town Council and our partner CIIMAR, brought together the Portuguese Environment Agency (APA), Fisheries Secretariat, Docapesca – Portos e Lotas, SA, Autoridade Marítima Nacional – Capitania de Vila do Conde, the Institute of Marine Sciences of the National Research Council of Italy (CNR-ISMAR), The Great Bubble Barrier (TGBB), University of Malta (UM-ISE), CMIA-Vila do Conde and Alpha
Consult.
The meeting represented an important milestone for the whole project: together with the implementation of our Robotic Seabed Cleaning Platform implemented in Venice (demonstration expected in June 2023), the installation of a Bubble Barrier in the Ave River signs another fundamental step for our project and towards the UN 2030 Agenda SDG14 – to conserve and use sustainably the oceans, seas, and marine resources for sustainable development- and for the EU Mission Restore our Ocean and Waters by 2030. Together, these goals represent our "final destination," and for our team it is great to see our efforts going in that direction.
More to come soon!