Remove. Recycle.
Give it a new use.
Repeat.
MArinE Litter SusTainable RemOval and Management
WE HAVE A PROBLEM!
Increasing amounts of litter are ending up in the world's rivers and oceans, harming the health of ecosystems and animals when they become trapped or swallow the litter. Human health is also at risk, as plastics may break down into smaller pieces that may subsequently end up in our food.
We, at the MAELSTROM project, want to do something about it!
HOW? By implementing two innovative technologies designed to remove litter in previously identified accumulation hotspots. Our technologies – a underwater cable robot and a Bubble Barrier – will be tested in the rivers of Portugal and Italy, removing litter both from the seabed and the water column and preventing it from reaching the sea.
WHAT'S NEXT? We don't want waste to remain waste: collected litter will be recycled and put back into the market through the form of chemical precursors, polymers and materials that can be part of the industrial chain. In this way, litter will become a new resource, within a circular economy perspective.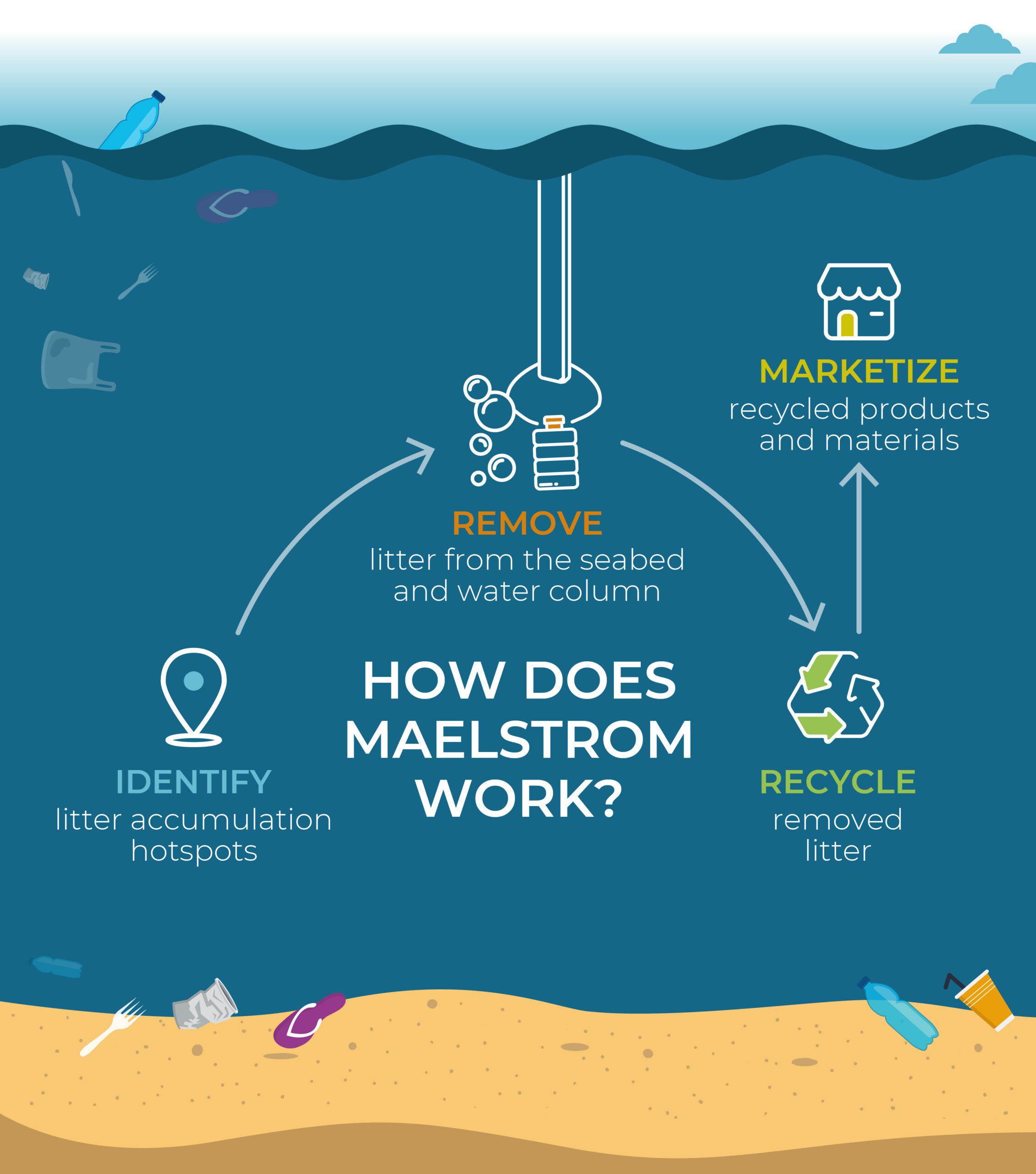 SCIENCE
identifies litter accumulation hotspots and provides environmental assessments to understand its impacts in the ecosystem
TECHNOLOGY
provides solutions and tools to remove litter in a sustainable manner
STAKEHOLDERS
from multiple sectors working together create a virtous recycling network which gives litter a new life
CITIZENS
through the adoption of responsible practices, behaviors and choices, are essential for sustainable societies
SIGN UP TO OUR NEWSLETTER