WE HAVE A PROBLEM!
Increasing amounts of litter end up in the world's rivers and oceans, harming the health of ecosystems and animals. Human health is also at risk, as plastics often break down into smaller pieces – microplastics – that may subsequently end up in our food. Microplastics were even found in human blood!
A stock of 83 million tons of plastic waste is estimated to be already in the oceans. The recovery of this plastic materials is an arduous and costly task.
HOW IS MAELSTROM HELPING?
MAELSTROM designs, manufactures and integrates scalable, replicable and automated technologies co-powered with renewable energy and second-generation fuel, to identify, remove, sort and transform all types of collected marine litter into valuable raw materials.
The project brings together 14 partners including research centers, recycling companies, NGOs, marine scientists and robotic experts from 8 European countries.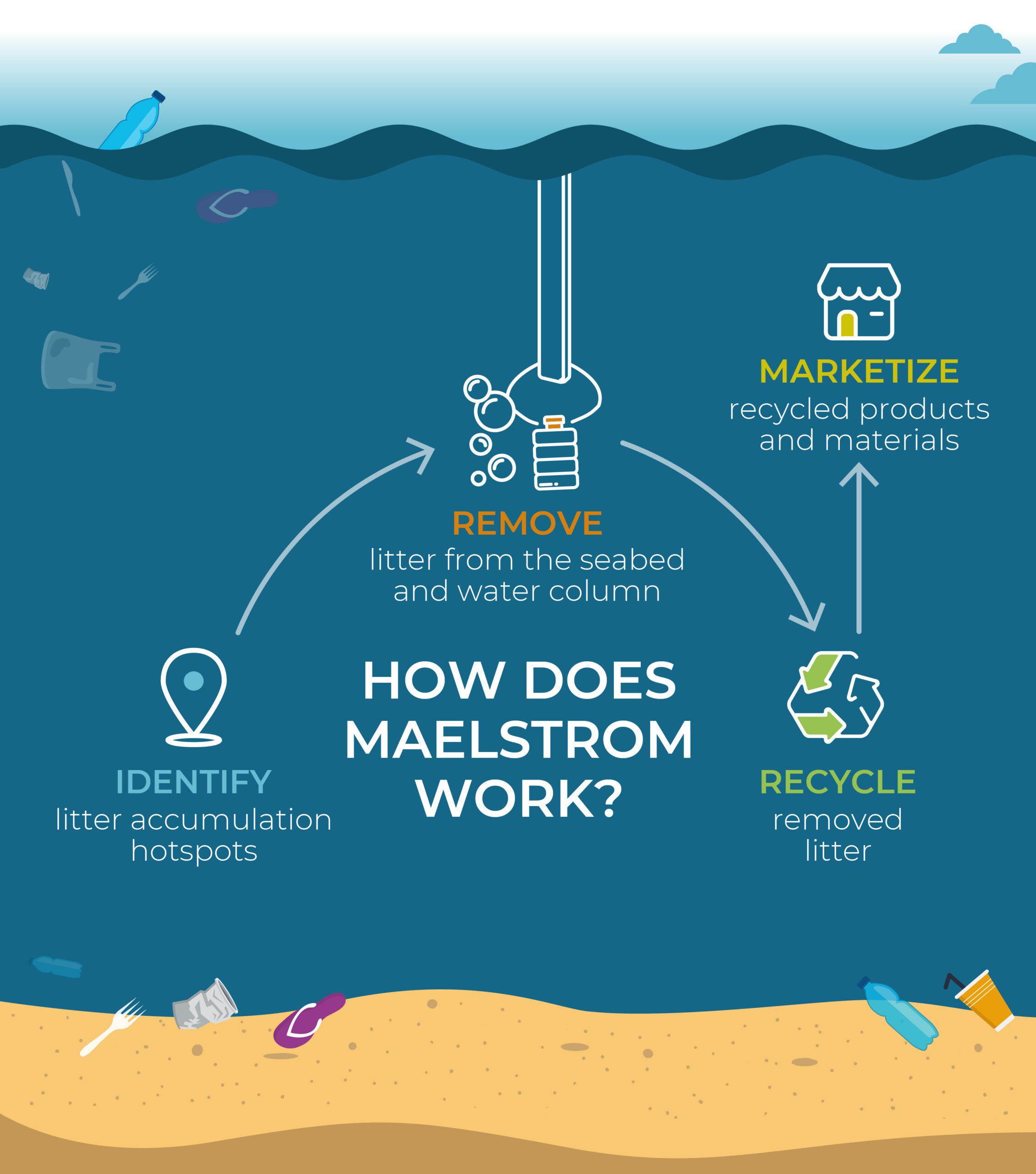 SIGN UP TO OUR NEWSLETTER