MAELDrop 12 | Let's de-plastify the Holidays!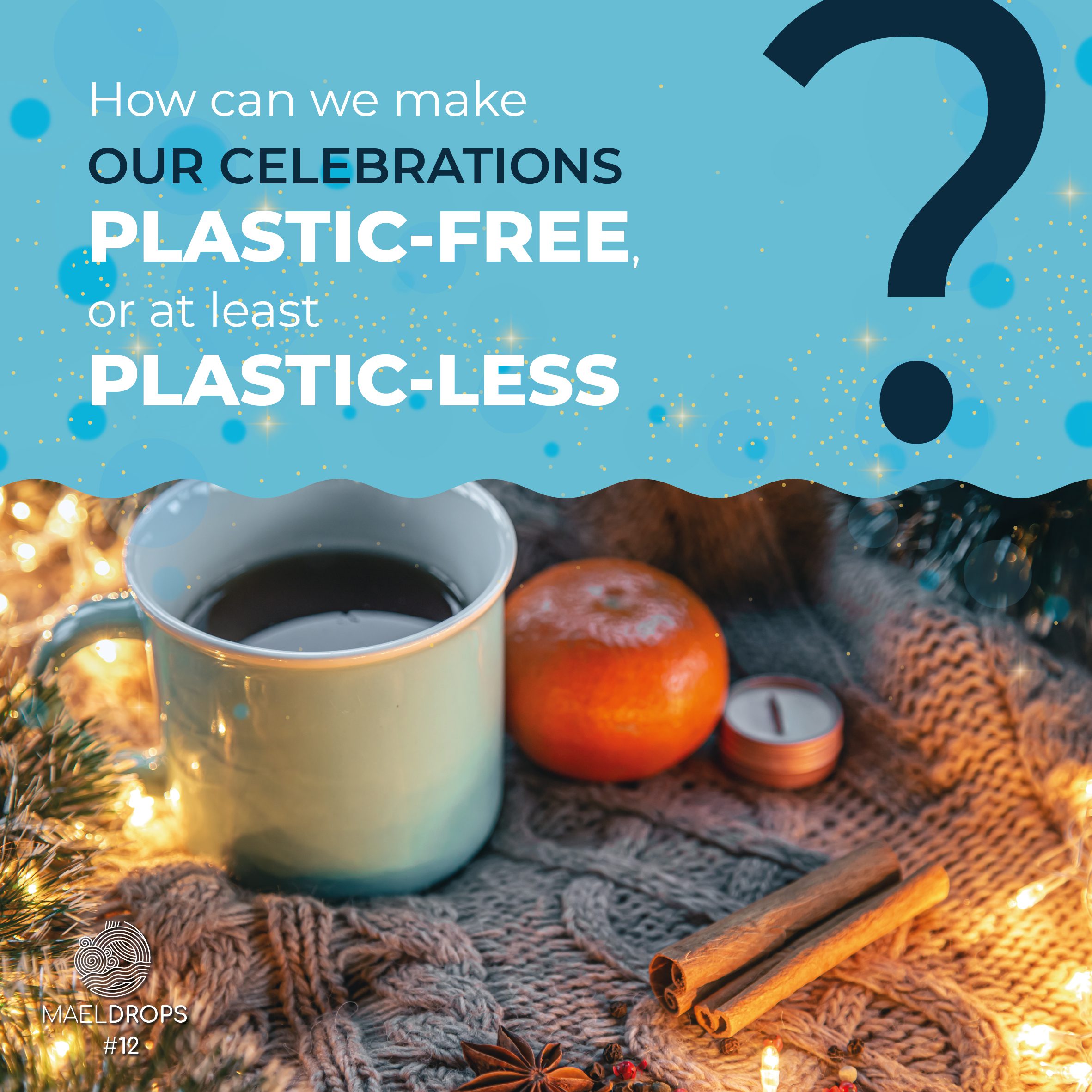 December means that holidays are coming! How can we make our celebrations plastic-free or at least plastic-less? In this months' MAELDrop we have collected some suggestions for you!
One of the most characteristic aspects of this time of the year are presents. Our suggestion is to opt for gifts based on experiences instead of material objects: a cooking class, a theater yearly pass or a kayak weekend are all great opportunities to offer unforgettable moments to your loved ones. But if you need to go "material" look for eco-friendly options and objects that can be easily reused or recycled. Yes, unwrapping a gift is a wonderful experience! In this case consider using recycled or certified paper from sustainable sources, and avoid plastic ribbons, such as the traditional ones made of polypropylene.
Other wonderful moments of this time of the year are the big lunches and dinners with family and friends. During these occasions, we can still have the environment in mind by choosing washable or biodegradable crockery instead of disposable plastic plates and cups. The choice of food plays a vital role too: choose local food that can be transported in reusable or compostable bags and avoid global, packaged and high carbon footprint food.
Finally, decorations! There are plenty of alternatives to plastic and this also applies to Christmas tree lovers. Plastic trees have a strong environmental impact – just think about its production, transportation and disposal! In case you don't feel like having a real tree, which is a better choice than a plastic one, you can think of artistic alternatives: your next Christmas tree can be made of cardboard, books, pieces of wood or wine corks!
Have a look at the links bellow for further tips, inspiration and ideas for a plastic-free holidays and impress your friends and family without the plastic!