MAELSTROM at the UN Ocean Conference and at three side events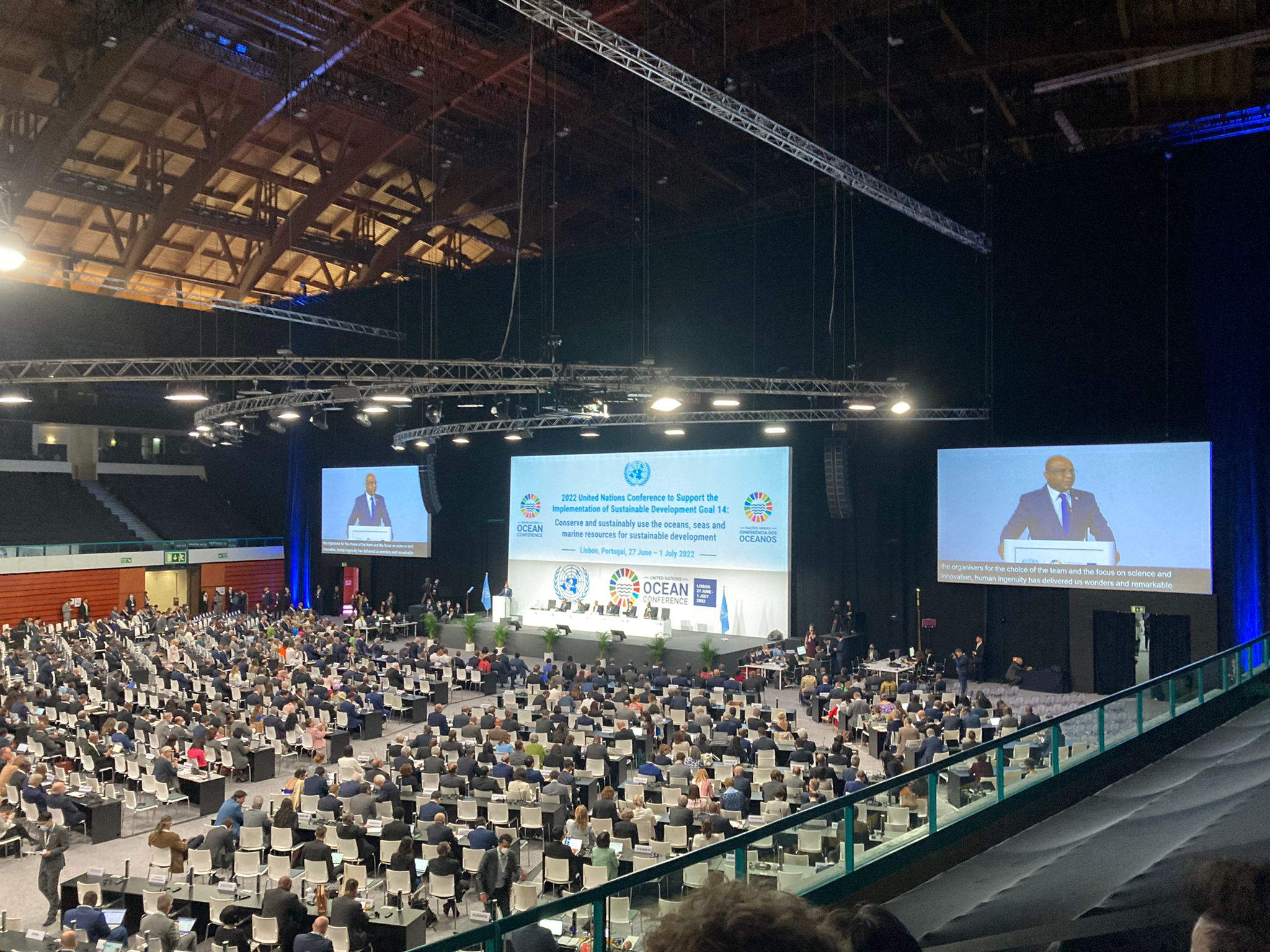 This years' UN Ocean Conference (June 27-July 1) is co-hosted by the Governments of Kenya and Portugal and will seek to propel much needed science-based innovative solutions aimed at starting a new chapter of global ocean action. The consequences of anthropogenic activities, combined with a lack of global governance, adequate financing, capacity, oversight and accountability, have increased the adverse impact of human activities on living and non-living ocean resources to an unprecedented level. Although considerable progress has been made in limiting some forms of marine pollution, others such as wastewater pollution, nutrient run-off and eutrophication persist. This global momentum indicates the urgency of the pollution crisis, which cuts across several sectors and is strongly interconnected with the other two planetary crises – climate change and biodiversity loss.
MAELSTROM H2020 project – Smart technology for MArinE Litter SusTainable RemOval and Management – wishes to contribute to such global challenge, focusing on the development of sustainable technologies for the removal of marine litter. In this regard, the Consortium will be represented in three side events:
The Special Event on Localizing Action for the Ocean will be an opportunity to stress the presence of 'urban-ocean linkages', and how local and regional governments should be engaged in global efforts and decisions to protect the ocean and maritime resources, including food. The Special Event will also highlight the crucial role of multi-level governance and multi-stakeholder collaboration to strengthen the science-policy interface, as well as to improve data systems and seek innovative solutions at all levels.
One Sustainable Ocean is a joint initiative organized by Lisbon City Council, Fórum Oceano, Science and Technology Foundation, University of Lisbon and several other entities, in the context of the United Nations Ocean Conference (UNOC) 2022 focused on the ocean future, sustainability, circular economy, and innovation, totally aligned with the United Nations Sustainable Development Goal 14: Life below water. MAELSTROM will be having two talks:
Portugal Implementing an Innovative Technology to Tackle Plastic Pollution – Bubble Barrier.
Tackling the Marine Litter Management Cycle with the MAELSTROM app – Venice Lagoon Plastic Free
The event builds on the UN Decade "Clean Ocean" Satellite activity One Integrated Marine Debris Observing System (IMDOS), that took place in November 2021. It will focus on the need for monitoring marine litter to inform action with the following objectives:
Advocate the necessity of a global sustained Integrated Marine Debris Observing System (IMDOS)
Promote the building of a global IMDOS community
Encourage the cooperation among scientists and between scientists and stakeholders such as policy makers and mitigation actors.
Expected outcomes include:
Presentation of IMDOS as a joint project of UNEP Global Partnership on Marine Litter (GPML) and partner organisations (Global Ocean Observing System, GEO Blue Planet and others tbc) with global coordination established
Proposed IMDOS Terms of Reference and interim Steering Committee
Identification of actions in support of the UNEP GPML Digital Platform and the associated Community of Practice on Marine Litter and Plastic Pollution Data Harmonisation.