MAELSTROM is online!
Our website is ready to share all the activities to be carried during the next years of the MAELSTROM project. Come and have a look and, if you want to know more, write or follow us on social media.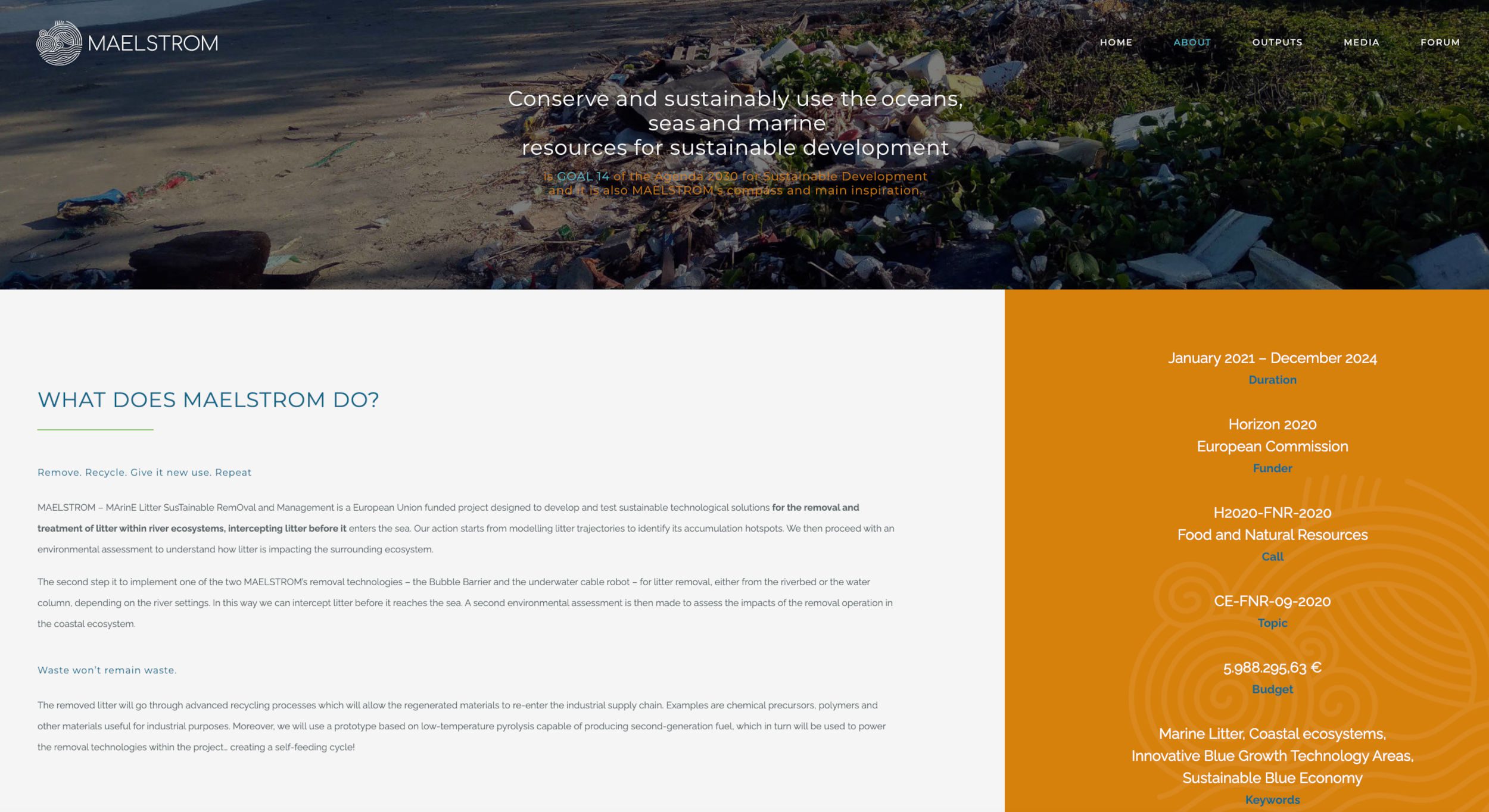 Our website is online! Here you can find all the information, updates, downloadable media materials, dates of events and publications. Our website is also your passport to become part of our community by joining the forum, subscribing to the project newsletter and to follow our progresses. If you'd like to participate to MAELSTROM's clean up campaigns in Italy, Portugal or Spain, you will also find a calendar with all the planned events: stay tuned!
We hope that these pages will soon be enriched with news and stories.
If you want to know more, write us at info@maelstrom-h2020.eu follow us on our social media channels: