MAELSTROM's flash interviews #3 | Marine litter and clean up activities with citizens. A Q&A with Davide Poletto (VLPF)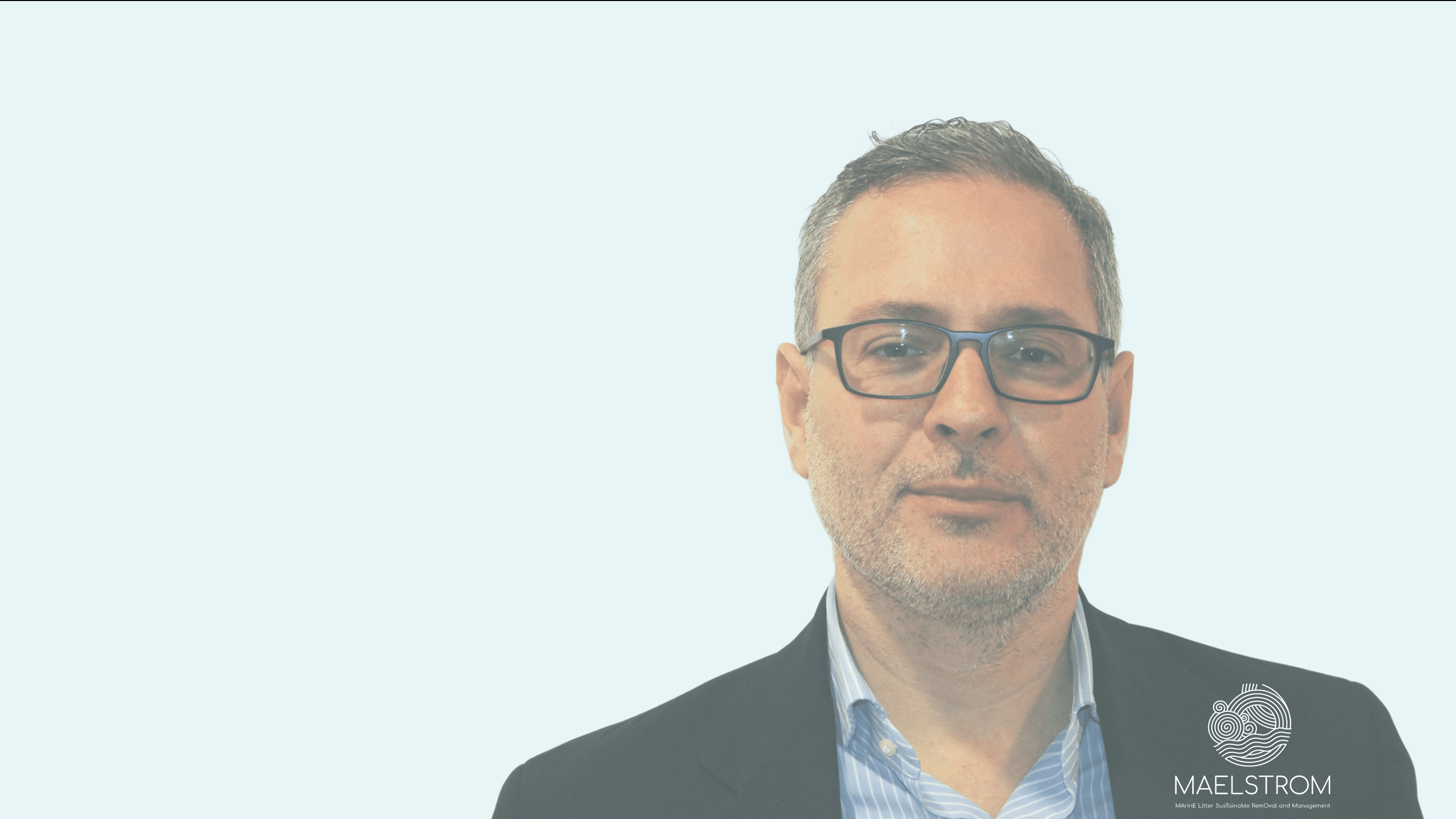 We are all part of this planet, and we can and should all know and care for it. Even European policies now recognize the crucial role of citizen involvement when it comes to environmental issues and sustainable development: as members of society, consumers, voters… in every dimension of us, each one of us can play a relevant role in making change happen.
This also applies when it comes to marine litter and at MAELSTROM, we are convinced of the importance of raising awareness among civil society, seeing it as an active participant in the challenge of protecting the seas and oceans. For this reason, our project has foreseen regular info days and clean ups in Italy and Portugal (our pilot areas where our technologies will be implemented) which represent moments of dialog and interaction among science and society: our events are based on marine literacy, data sharing, ocean education and, above all, participation! In Italy, clean ups take place in Venice, home of our coordinator CNR-ISMAR, and are organized by our partner Venice Lagoon Plastic Free (VLPF), in collaboration with various entities. We held one just recently, in June, which resulted in the collection of over 1,300 kilograms of waste in just one morning.
For our series of flash interviews, today we will delve into the topic of citizen participation and involvement and its importance on addressing environmental conservation challenges with Davide Poletto, director of VLPF.
When did Venice Lagoon Plastic Free start operating, and how did the idea come about?
Venice Lagoon Plastic Free (VLPF) was formally set out in the Spring of 2019. However, relevant board members were already active and engaged as practitioners and scientists in a broad array of sustainable development programs and projects. The idea came across after having engaged and mobilized multiple times local and international civil society organizations and citizens in marine litter clean up and monitoring sessions, also in cooperation with UNESCO. I am now the current director; I spent over one decade serving UNESCO in international scientific cooperation for sustainable development projects and programs. The idea of putting our activities in the world heritage site of "Venice and its lagoon" as a testing ground with a local and a global vision under a common roof was shared with colleagues and friends, who enthusiastically picked it up. VLPF was therefore set out and has made a good name herself. Since then, besides MAELSTROM, VLPF has been active in strategic lighthouse projects to Restore our Ocean and waters mission under the EU and in other independent and pioneer initiatives based on private donations and crowdfunding strategies such as the "Ghost Boat" program.
What is, in your opinion, the most important outcome of getting citizens involved in these types of activities (clean-ups)?
Clean-up and marine litter monitoring activities have several positive behavioral spillover effects by increasing awareness about the state of pollution of our shorelines and the level of dispersion of plastics in nature seas and waters. They can also contribute to providing helpful information to the local government and to the EU scientific database and network to fine-tune their marine litter prevention and remediation policies. Clean-up and marine litter monitoring activities bound us with our nature and biosphere, unleash and coalesce new energies to fight plastics pollution and advance towards the building of a new sustainable blue circular economy capable of operating with amending hands on this scourge, turning marine and waters wastes into new resources for our economies and services.
Observing how young generations are increasingly active about climate change, how would you classify the engagement of young generations in Venice regarding plastic pollution?
With a population below the threshold of 50.000 inhabitants in the historical city center in a downtrend and an average age of about 50 years in an uptrend, Venice is a town facing social and demographic decay and impoverishment of its social tissue. We have a few organizations of youngsters active in the historical center on the matter. Still, because of the shrinking and ageing population, they suffer from representativeness and poorness in social extraction and diversity. Transient populations, particularly students, are active and on the global wave of climate change protests and awareness campaigns are sensitive on the matter, advocating for more courageous and drastic changes in our economic development patterns locally ad internationally. The number of associations and their activities in general is high, although sometimes too fragmented and conflicting.
What do you think could be improved in these kinds of actions? Are there aspects that could be enhanced, with the appropriate resources?
We believe that the town should be more courageous in carrying out the best course of action for sustainability. After the COVID-19 lockdown, we still see the pollution of our lagoon and shorelines rising up dramatically, as also underlined by our beach litter and water microcontaminants monitoring analysis. Public boats and private transport services for the public (taxis etc.) are still running on diesel fuel.   The bottom of our lagoon is disseminated of tires of scrapped cars that are improperly used by transport boats as fenders. Thousands of them have piled up, increasing in number each day. The MAELSTROM seabed cleaning platform can represent a way to reduce such downstream pollution, but the solution is normative. Fiberglass boats are scattered and left like ghosts in our lagoon. The ghost boats issue is an unsolved and escalating problem since proper disposal of small old boats and vessels unfit for navigation is unaddressed financially and regulatory. We need to create an economical chain capable of removing and segregating valuable materials – inox, aluminum, etc., and the final treatment of fiberglass, varnished woods, etc., through advanced recycling processes,  free of charge for the citizens. Venice is part of the WWF Plastic Smart Cities initiative and has approved its implementation plan recently. We hope the above issues and many others that would be too long to mention will find an appropriate response in a reasonably short time span. Research institutes and NGOs cannot replace law and decision-makers. We can "only" inspire, catalyze, show new patterns and advocate for changes on scientific grounds and evidence.